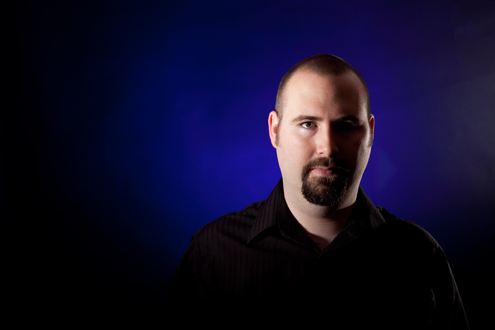 Birthday:
January 26
Equipment Used:
ESP Guitars, Marshall Amplification, Sennheiser Wireless
Favorite Bands:
Dream Theater, Iron Maiden, Megadeth, Angra, Helloween, Edguy, Symphony X, Death, Judas Priest, Rush
Favorite Albums:
Dream Theater: Metropolis pt. 2: Scenes from a Memory, Images and Words, Awake; Iron Maiden: Seventh Son of a Seventh Son, Somewhere in Time; Megadeth: Rust in Peace; Symphony X: The Divine Wings of Tragedy; Slayer: South of Heaven; Iced Earth: Night of the Stormrider; King Diamond: Abigail, Them; Mercyful Fate: Melissa; Avantasia: The Metal Opera, pts. I and II; Judas Priest: Painkiller; Lost Horizon: Awakening the World; Decapitated: Nihility, The Negation; Opeth: Still Life, Deliverance; Angra: Rebirth, Temple of Shadows
Influences:
John Petrucci, Steve Vai, Michael Romeo, Marty Friedman, Jason Becker, Mark Reale, Criss Oliva, Tony Macalpine, Ron Jarzombek, Vinnie Moore
Favorite Foods:
Pizza
Favorite Drinks:
Anything but Moxie
Hobbies/Interests:
Anything and everything that is music or computer related, photography
Favorite Films:
The Lord of the Rings Trilogy, Dumb & Dumber, Braveheart, Gladiator, Army of Darkness, Full Metal Jacket, The Big Lebowski, American Beauty, Shawshank Redemption
Favorite Video Games:
Dragon Warrior 2 and 3, Zelda 1
Favorite Quotations:
"Without music life would be a mistake" -Friedrich Nietzsche

"A man is rich in proportion to the number of things which he can afford to let alone." -Henry David Thoreau

"The reason they call it the American Dream is because you have to be asleep to believe it." -George Carlin

Life Philosophy:
We live in a really fucked up world full of greed and destruction. Discover your inner self, find what makes you happy, and do it. Don't conform or follow trends. The desire for money and power is, always has been, and always will be the root of all evil. Live simply.